Stationery
G&S Printing can help you build a consistent corporate identity through matching letterhead, envelopes and business cards.
We will help you create the look and feel that presents your business in the best possible way – and often gives that all important first impression through your printed products.
Letterhead is business stationery displaying a company logo or other information on a standard 8 ½ x 11 sheet. A good letterhead will give your company a professional image and express an identity to the customer.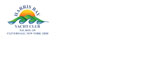 Envelope printing that matches your letterhead can reinforce your brand image. Most companies use direct mail as part of their marketing strategy. When a customer receives a mailing that includes a custom printed envelope, it greatly increases the chance that it will be opened and read.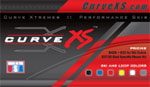 Business cards are the most important and essential tool in business communication. Business cards serve as an introduction to your company and are the primary way to promote your business through the distribution of contact information.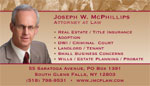 A good business card will briefly state the mission of your business and allow the recipient to have your contact information, including address, phone number, e-mail address, website address and any other pertinent information.
Business cards fit nicely into a wallet, rolodex, or into the business card slit of presentation folders.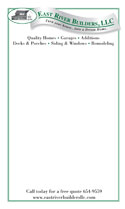 Notepads are a great marketing tool that prospects and customers love. Unlike other marketing pieces that end up in the trash, notepads get used until they are gone.
In addition, every time a customer writes a note, they are looking at your company logo and contact information! When they are ready to place an order they will have your information right in front of them on their desktop.
Cut Sheet Forms can also complement your company identity and attract customers.
Call G&S Printing today – 518-232-2465 - for details on all our Stationery products – and let us help you build the image you need to represent your business and win customers!