Marketing Products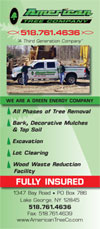 Brochures are the classic marketing piece that every business needs to tell their story in a brief one page document or pamphlet. Print brochures can attract new customers, give them important information about your company, and answer questions.
A good brochure has an eye-catching design and succinctly states and advertises such information as your products, services, prices, events and contact information.
Brochures are useful promotional tools and can lend credibility to your business. Our brochures are available in a variety of formats, folding and paper stocks, to create a professional product to tell your business' story and sell your product.
Presentation Folders are a must-have for any organization and offer the perfect business solution for showcasing your promotional materials in style.
Presentation folders keep documents neat and in order, and are used to hold and organize proposals, sales sheets, company bios and other printed materials. Presentation folders offer a professional, practical and impressive way to present information to clients and customers.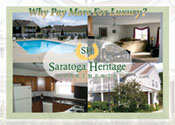 Postcards can convey an image or idea within the first few seconds of viewing and are one of the most useful ways to market a business. Postcards are inexpensive to print and save on postage expense.
Postcards are used to give information on products or services, as announcements, subscription or renewal cards, order forms, coupons and lots of other ways. Custom printed postcards are more convenient to fill out and return than other response devices.
Hand out postcards at your next convention, or use them on your storefront counter to advertise your monthly promotion.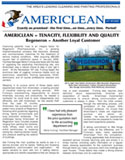 Newsletters are branding tools and are excellent for establishing credibility and making a statement about your business. By combining compelling content and eye-catching graphics, newsletters are a polished and professional way to deliver information and news.

Door Hangers are an affordable and friendly way to market to local clients.
Door hangers are used for event promotion or as an introduction to your business. Customize a door hanger with your logo and contact information and prospects have an easy way to take it with them.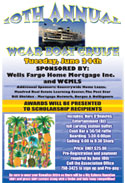 Posters or Banners are a great way to grab attention quickly. Brochures, flyers, magazine ads and other mailing pieces are designed for the reader who has time to sit down and take in a lot of information – but posters and banners speak to audiences "on the move".
An effective poster or banner can capture a viewer's attention immediately and spark a reaction. Common uses are to promote a service, publicize an event or sell a product.
Posters offer a high-impact, affordable way to make a great impression. Ideal for bulletin boards, window placement or display of product releases.
Trade Show Booths – G&S Printing can develop an entire trade show booth or update the one you are currently using. A well designed booth will catch that new customer's eye.
Call G&S Printing today – 518-232-2465 - for details on all our Marketing Products – and let us help you build the image you need to represent your business and win customers!